Pressure Cleaning

Services Melbourne
Are you finding it tough to handle stubborn stains, grime and dirt defacing your property or residence? Here's a fact to consider: the pressure washing industry was worth 1.95 billion dollars in 2020, popular for its ability to effectively cleanup and maintain exteriors.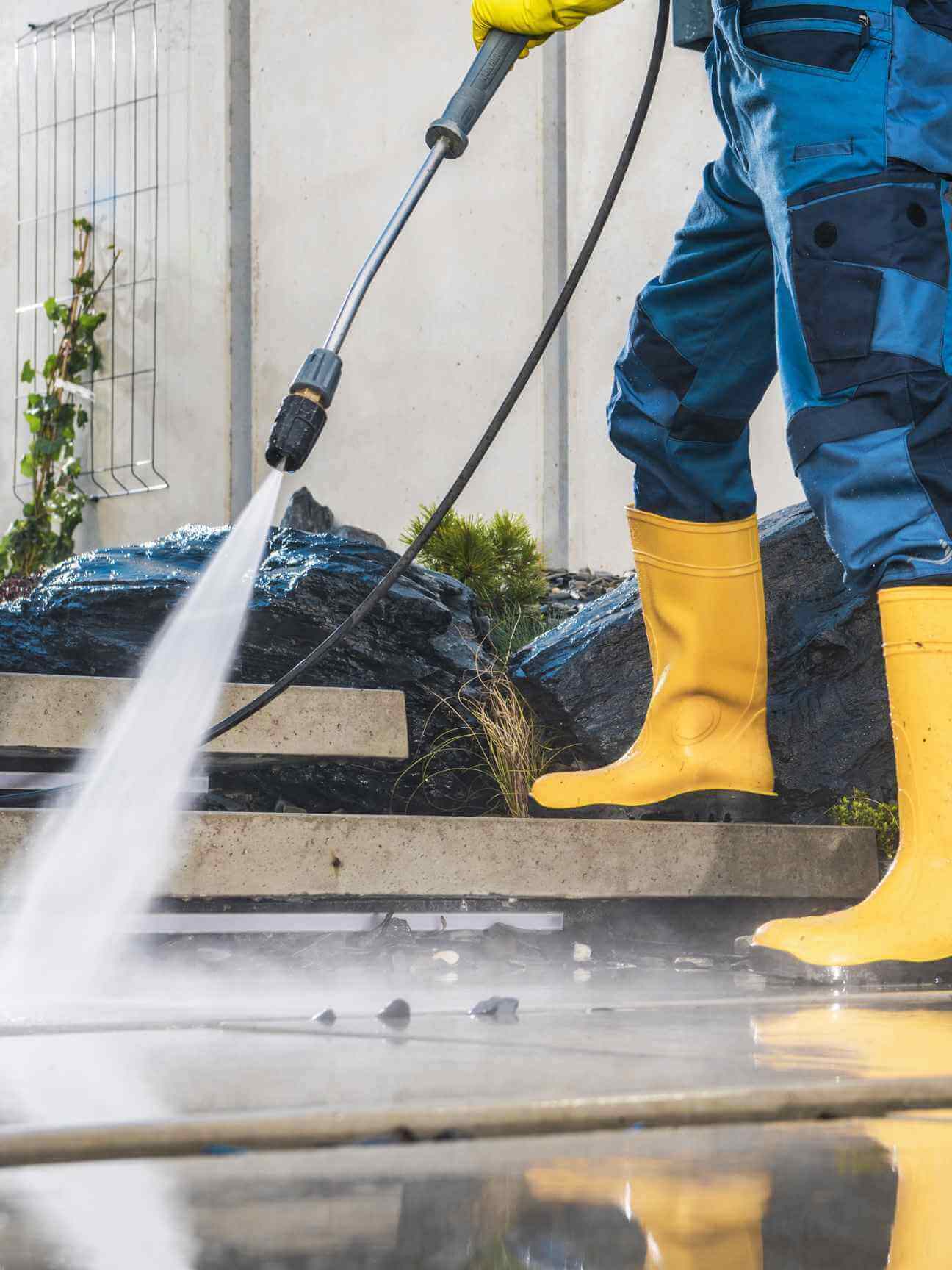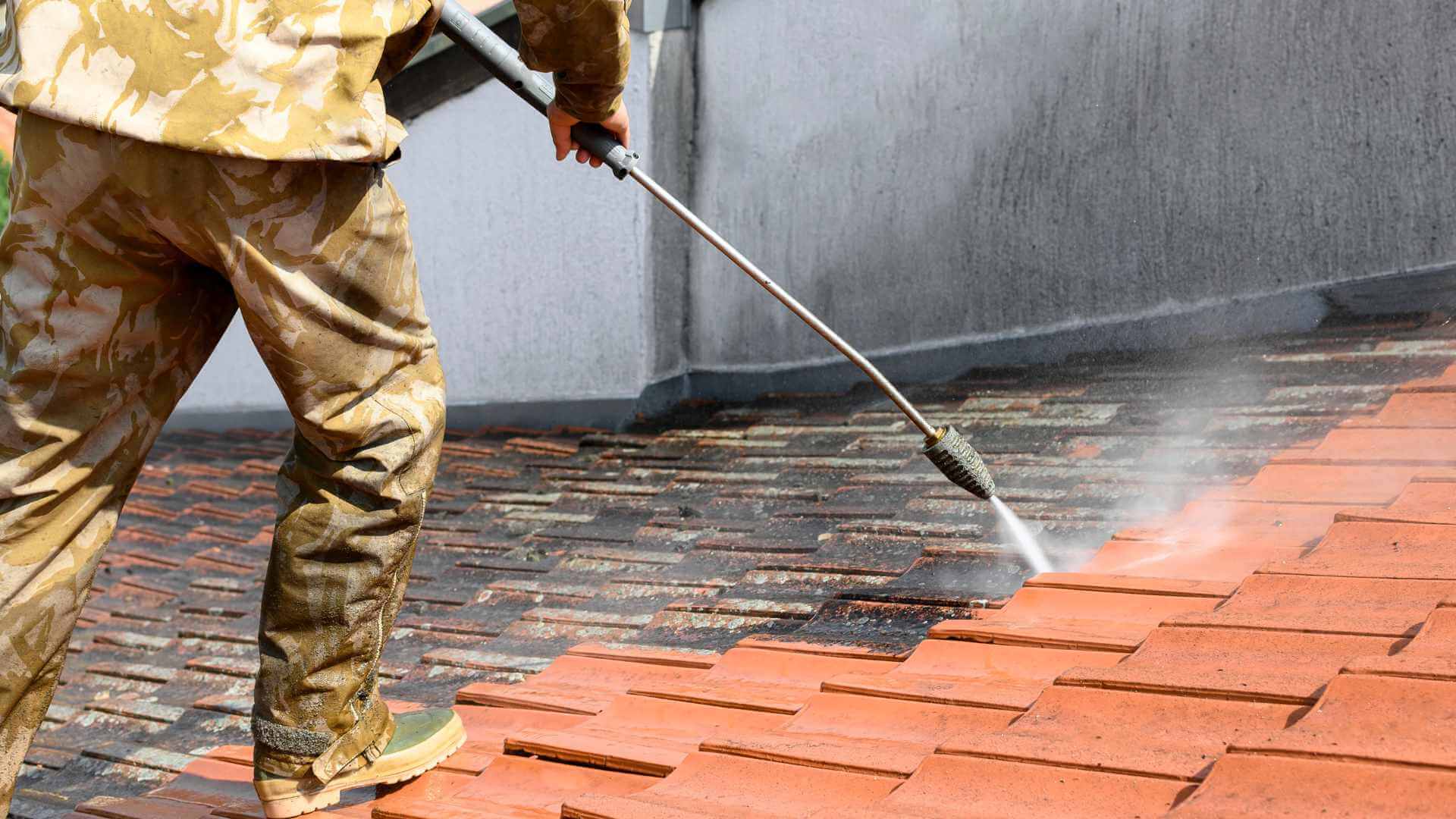 This blog post will guide you through the benefits of utilising professional pressure cleaning services, tips on selecting a reliable service provider as well as how they can preserve the value and aesthetic appeal of your property. Ready for an incredible transformation? Dive right in!
Pressure Washing Benefits
Benefits of Professional Pressure Washing Services
Professional pressure washing services seamlessly eliminate stubborn stains, grime, and dirt to revitalise your home's overall look. The improved appearance could potentially boost the market value of your property. It saves you time and effort on laborious cleaning tasks while bolstering your home's curb appeal by highlighting its best features.
Removes stubborn stains, grime, and dirt
Pressure washing gets rid of tough dirt. It pulls away grime that sticks to your walls or driveway. This stops stains from ruining your home's good looks. You won't need to keep scrubbing and scraping off the filth by hand, it does all the hard work for you! It also takes care of harmful things like algae. These can make people sick when they sit on surfaces for too long. So, pressure cleaning is very key in keeping everyone safe.
Improves the appearance of your home
Pressure washing makes your house look new. It brightens the paint and clears all muck from walls and roofs. Plus, it cleans off dust and grime that hide the true colors of your home. This service does not only clean houses but also decks, driveways, patios and fences. By blasting away dirt, stains, mold or mildew on surfaces around your home, pressure cleaning adds life to its spots.
It gives spaces a fresh look which all can enjoy!
A neat and clean home is worth more. Pressure cleaning your house makes it look nice. But it does more than that. It raises the value of your property too! A house that looks new on the outside can sell for a lot of money.
Buyers love homes with no stains or dirt marks on walls and paths. A pressure cleaned home can make you earn extra dollars if you plan to sell it one day!
Pressure washing is not just about making things look good. It also helps you save time and effort. Scrubbing off dirt or stains by hand takes hours. But pressure cleaning wipes them away fast! Plus, it can stop the need for some repairs and keep everyone safe from ill-health.
This way, you have more free time to do what makes you happy.
Pressure washing gives your home a fresh look. It adds curb appeal, which is the neatness that grabs people's attention from the street. Your house sparkles after removing dirt and grime with this method.
This clean look can even boost the worth of your home in some cases! So, pressure cleaning not only targets filth but also charms passers-by with its shine.
Choose Us: Trusted Cleaners
Why Choose All Melbourne Handyman Pressure Cleaning Services
All Melbourne Handyman stands as a trusted name with a substantial franchisee network. Offering services powered by top-tier equipment and advanced cleaning techniques, you're set to receive phenomenal results.
We don't just provide pressure clean, we offer an array of specialised cleaning solutions that cater to your unique needs. With our splendid customer service and satisfaction guarantee, your happiness lies at the heart of what we do.
Plus, we operate with full consideration for safety protocols and environmental measures so you know it's not only about getting things cleaned; it's also about doing it right!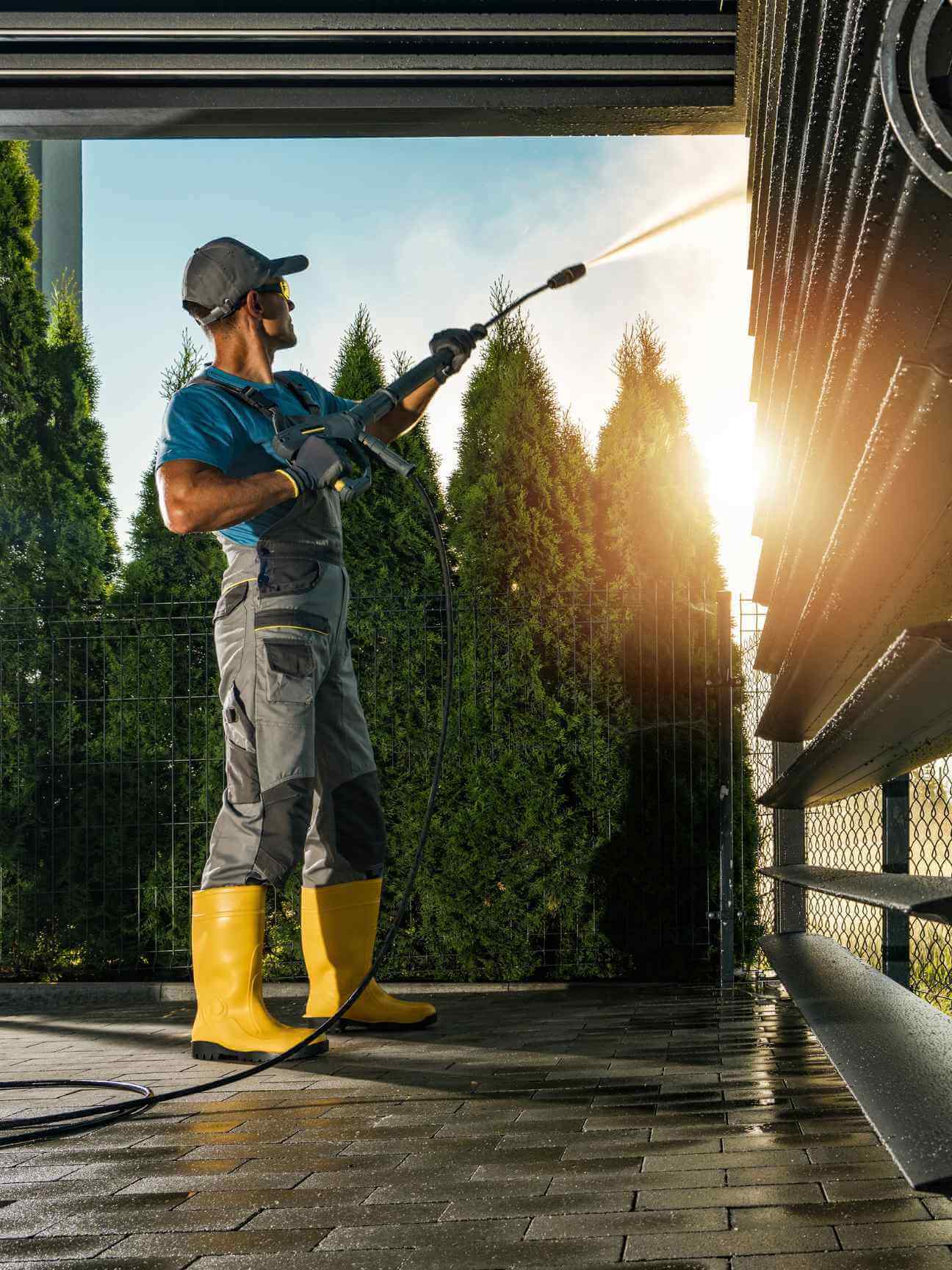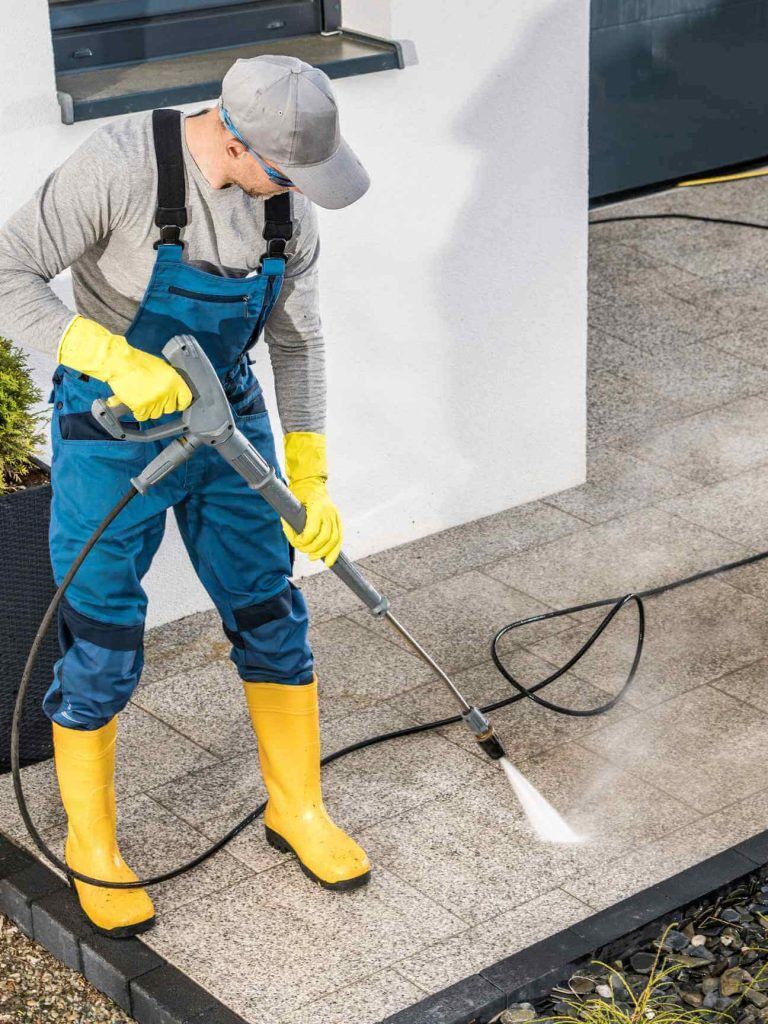 Trusted and reliable franchisee network
All Melbourne Handyman Services is a well-known name. People know them as they work all over the country! They have many happy customers who trust their top-notch service. Each franchisee area shares the same goal – to be the best at what they do and to make their clients happy! These teams are made up of experts in pressure washing and always assure that each job is done right, every time with nobody left ever doubtful or unhappy because everyone wants trusted friends cleaning their home, not strangers.
All these great things add up making All Melbourne Handyman network strong and reliable throughout Australia.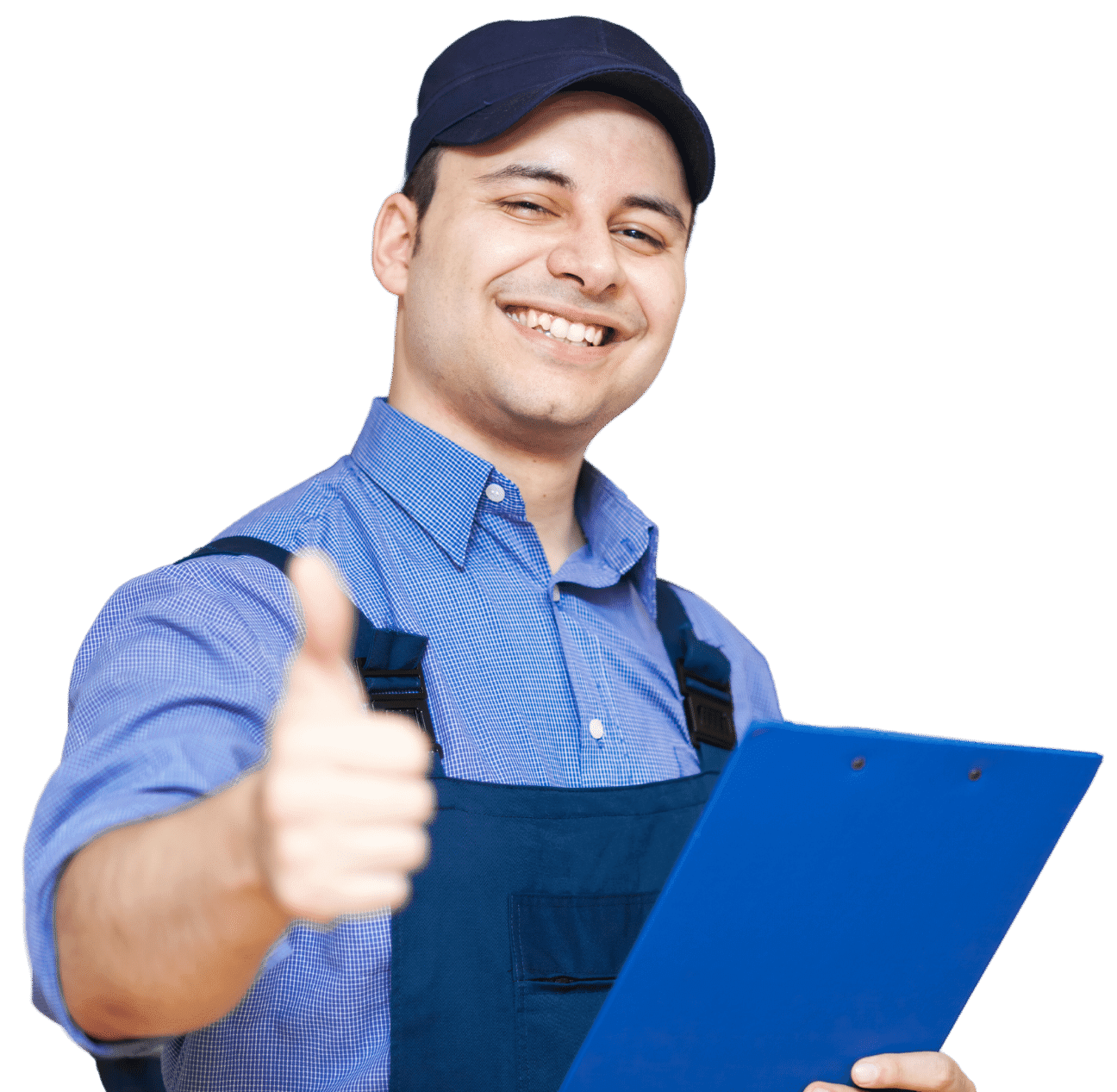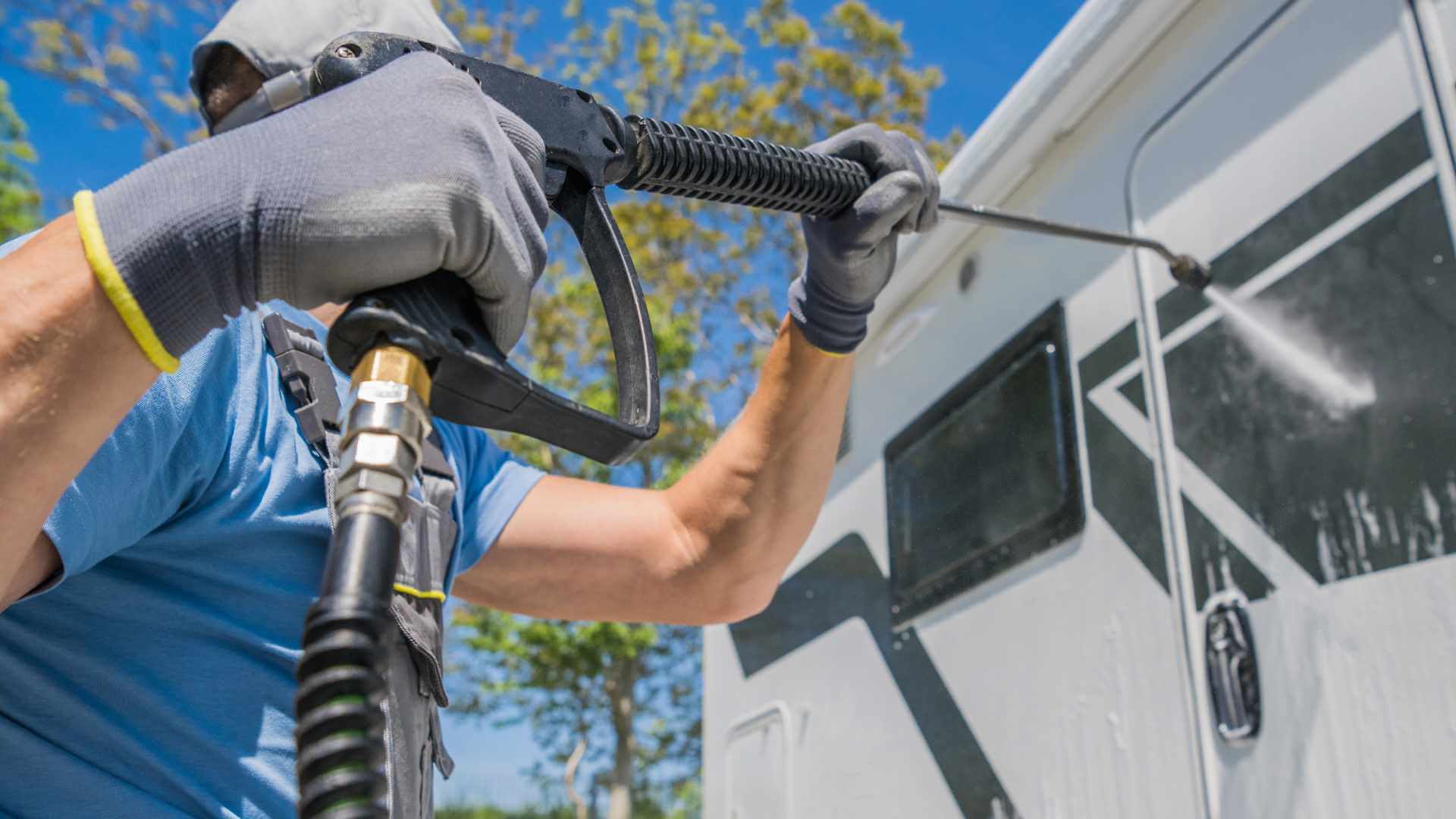 Range of specialised pressure cleaning services
All Melbourne Handyman Services offers many special services. We can make your driveway look new again. Patios and decks will shine after our work. The outside walls of your home won't show any dirt or grime. Even your pool area or outdoor furniture can get a clean makeover.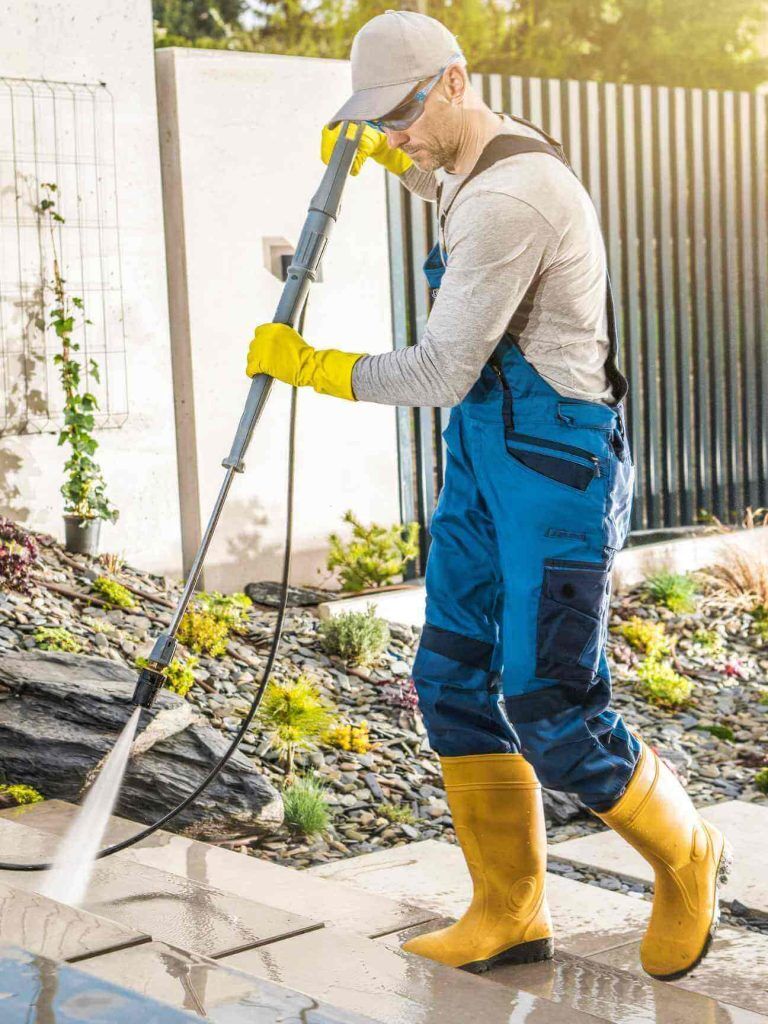 Excellent customer service and satisfaction guarantee
At All Melbourne Handyman, we put you first. Our team always goes above and beyond to help. We listen to your needs and work towards the best results for you. Our focus is on making sure every customer is happy with our service.
We stand proud of our success in this area too! In fact, we have a wonderful offer – a satisfaction guarantee. This means if you are unhappy with the job done, just let us know. We will come back out and make everything right at no extra cost to you! You can trust us to take care of both small details and big jobs because your happiness is what matters most to us.
Safety and environmental considerations
All Melbourne Handyman Pressure Cleaning Services cares a lot for the world around us. They don't want to hurt nature when they clean your house. The team uses only safe and healthy cleaning fluids.
They make sure to follow all safety rules during the job. This keeps both you and them from getting hurt. So, not only does your home get clean, but no one gets harmed in the process!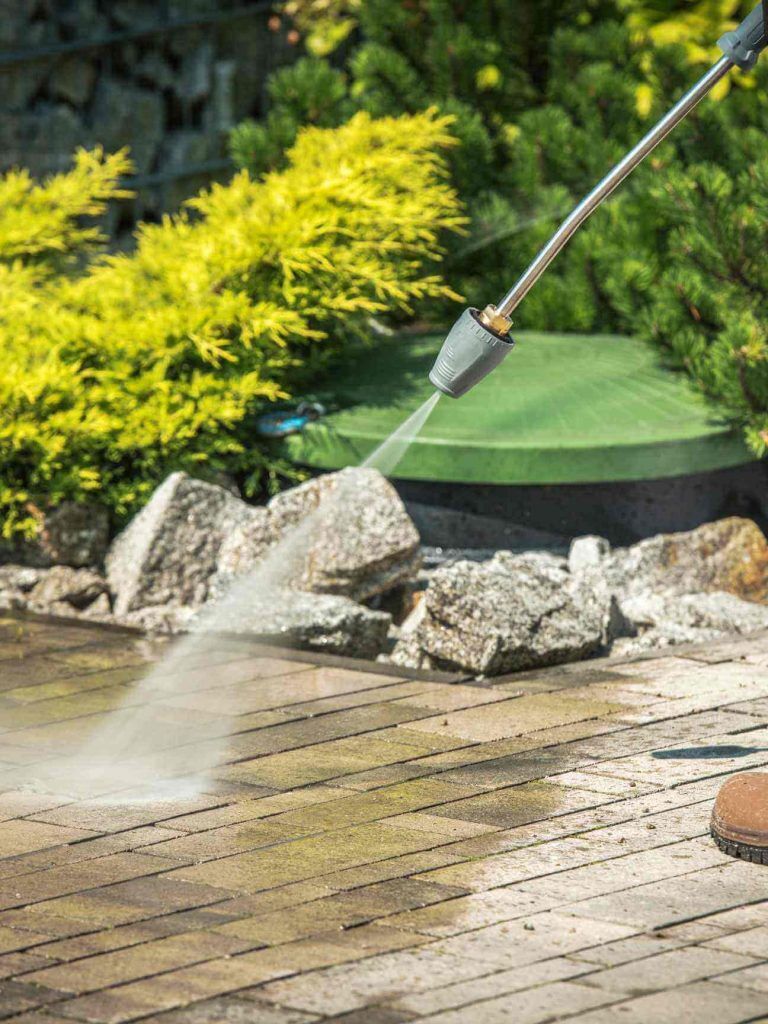 Need A Reliable Pressure Washing Services in Melbourne?
Selecting the best pressure washing isn't hard. You can trust All Melbourne Handyman Services for high-quality work. They use top-notch gear and safe practices. Your home will look great, thanks to them!
Melbourne Pressure Washing Services
Frequently Asked Questions