Carport Design Ideas: Adding Value and Functionality to Your Home
As a homeowner, you understand the importance of designing your home in a way that not only adds value but also functionality. One area that can sometimes be overlooked is the design of your carport. A well-designed carport can provide more than just protection for your vehicles, it can also enhance your home's curb appeal and provide additional storage or living space.
In this article, we'll explore some carport design ideas that can add value and functionality to your home. We'll discuss factors to consider when choosing the right design, ways to increase its functionality, and tips for maximizing its value. Whether you're looking to upgrade your existing carport or install a new one, we've got you covered with all the information you need to make an informed decision. Let's get started!
Choosing the Right Carport Design for Your Home
Choosing the perfect carport design for your home involves considering various factors. Your budget, the style of your home, and personal preferences are some of the things to keep in mind. Here are some popular carport designs to consider:
The size and layout of your space should also be considered while choosing a carport design. It is essential to think about any future plans you may have for your carport as well, such as ading storage space or a workshop area. Ultimately, choose a design that suits your personal preferences and complements the style of your home while meeting all functional needs.
If you are someone reading this article from Melbourne, VIC and need a carport building service, you can consider our carports builders.
Adding Functionality to Your Carport
A carport not only protects your vehicles but can also be a valuable addition to your home. Here are some ideas to increase its functionality:
Adding storage space by installing cabinets or shelving units is an excellent way to organize tools, gardening equipment or other items.
Creating a workshop area with a workbench and storage for your supplies provides a functional space for DIY projects.
Integrating the carport with outdoor living areas such as adding a pergola or trellis over the carport creates a shaded area for outdoor entertaining, while planters or hanging baskets add greenery to the space.
By considering your specific needs and interests, you can create a functional space that enhances your lifestyle and adds value to your home.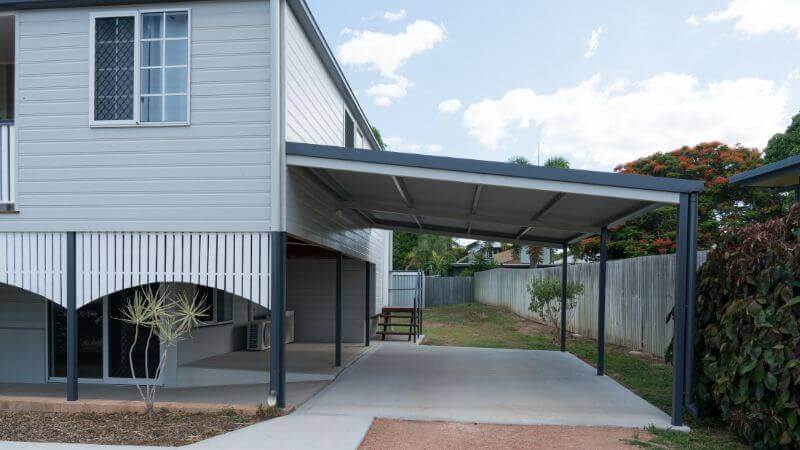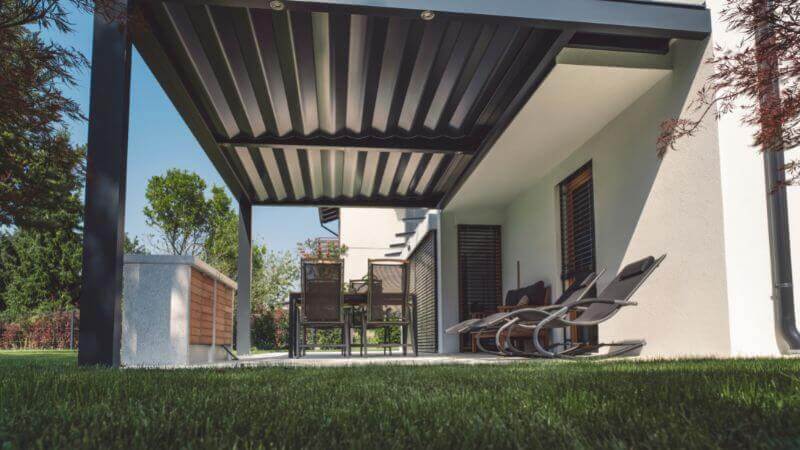 Maximizing Value with Your Carport Design
A carport that is well-designed serves not only as a functional and protective space for your vehicles but can also add value to your home. To maximize the value of your carport, here are some tips worth considering:
First, choose high-quality materials that enhance its durability and aesthetic appeal. Materials like timber, steel, and aluminum can be used to create different designs that suit various styles and budgets.
Second, consider incorporating energy-efficient features such as insulation or reflective roofing material to regulate temperature and reduce energy costs.
Third, add lighting to improve functionality and safety by installing motion-activated lights or timer-controlled lighting systems.
Lastly, select a design that complements your home's style and architecture by using the same roofing material or color scheme.
By investing in a well-designed carport, you not only create a functional and stylish space but also potentially increase your home's resale value in the long run.
In conclusion, a carport is a versatile and valuable addition to any home. Not only does it provide protection for your vehicles, but with the right design and features, it can also add functionality and enhance the aesthetic appeal of your home.
When choosing a carport design, it's important to consider factors such as the size, materials, and style that will work best for your home and lifestyle. Additionally, by adding storage space, creating a workshop area, or integrating with your landscaping or outdoor living areas, you can further increase the functionality of your carport.
Finally, by maximizing the value of your carport with high-quality materials, energy-efficient features, lighting, and a design that complements your home, you can potentially increase your home's resale value and create a space that is both practical and visually appealing.

We hope these carport design ideas have provided inspiration for your next home improvement project. Remember to always consult with a professional handyman services like All Melbourne Handyman for installation and safety advice.
We'd love to hear from you! Contact us today to learn more about our services and how we can help you. Our team is dedicated to providing exceptional customer service and personalized solutions for your needs.