Experience Quality with
Carports
Melbourne
Our carports are designed to complement your property, and we use only the highest quality materials to ensure that they will last for years to come.
Quality Carport Installations in Melbourne
At All Melbourne Handyman, we take great pride in being the premier carport builders in Melbourne, offering unmatched carport installations across Melbourne. Our team of expert carport installers and designers are strongly devoted to creating functional, attractive custom carports that surpass our client's expectations. We recognise the necessity of using only top-notch materials like steel for carports to guarantee durability and longevity.
Our dependable installation services, whether it's a new carport design and build or a garage or carport conversion, are completed in a timely fashion with an unwavering pledge to do the job correctly. Whether you require a straightforward steel carport for one automobile or a more sizeable custom-built structure for multiple cars, we can customise the design to meet your specific needs.
Our quality carports are designed to harmonise with your property aesthetics while providing a strong and safe base for your vehicles. With outstanding customer service from our highly competent team of carport builders in Melbourne, you can have confidence knowing that your cars will be safe and secure.
Suppose you're considering investing in durable, well-designed custom or steel carports anywhere across Melbourne. Give us a call today! Our team is ready to discuss your new carport requirements and bring them into reality.
Specifications of a well-built carport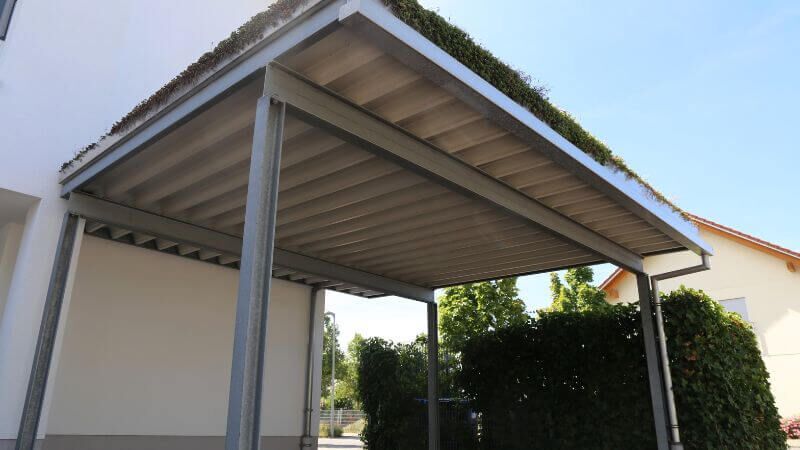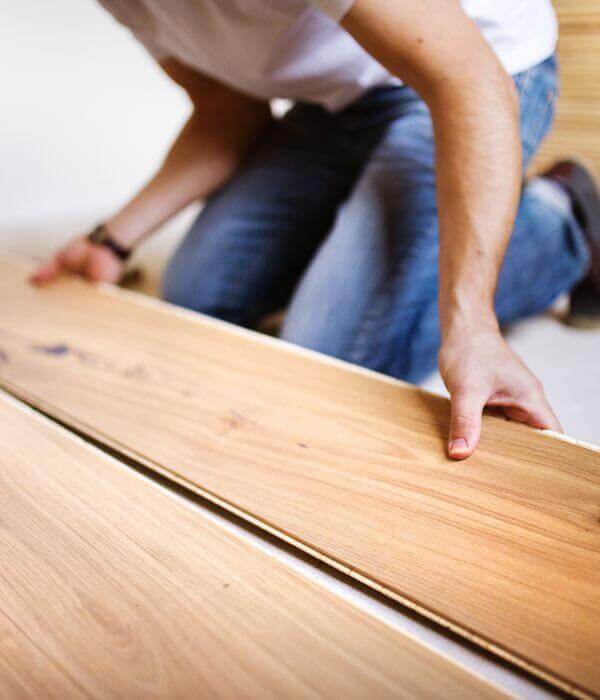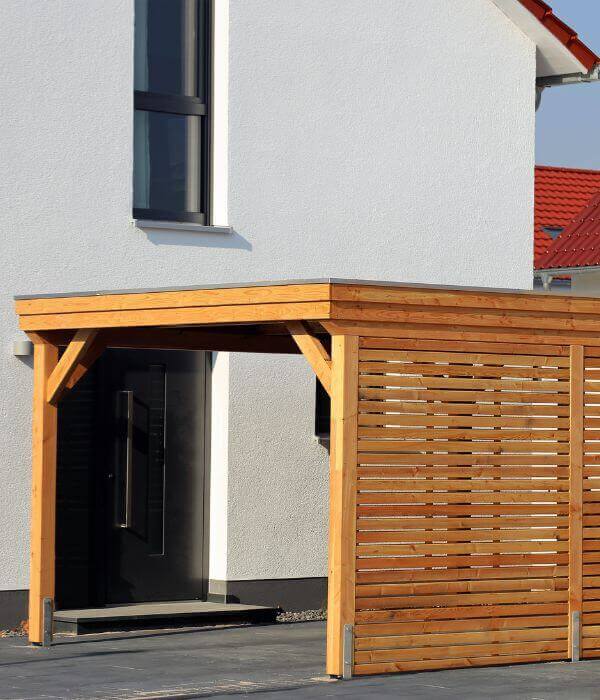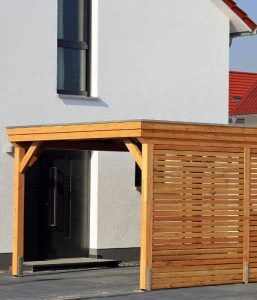 Are you in the market for a carport in Melbourne? All Melbourne Handyman is the perfect choice for your carport needs. We are experienced carport builders in Melbourne and specialise in custom-built carport kits tailored to your specifications. Whether you prefer timber or steel carport options, we guarantee the highest quality materials and workmanship.
When choosing All Melbourne Handyman, you're dealing with a highly reputable company prioritising customer satisfaction. We understand that protecting your vehicle is important to you, so we ensure that our carports are built to last without any compromise on quality.
If you're interested in building a carport, submit your details today, and one of our design consultants will contact you. Our installation process is rapid and efficient, causing minimal disruption to your daily routine. You can expect a call from us within 24 to 48 hours.
At All Melbourne Handyman, we take pride in providing unbeatable carport solutions. Our range of customisable designs and commitment to excellent customer service guarantee you will be satisfied with the results. Choose All Melbourne Handyman for all your carports and garages needs in Victoria.
Need A Reliable Carports in Melbourne?
carports installation in melbourne
Call Us For Quality Carport Installations in Melbourne Vic
At All Melbourne Handyman, we're your local experts, not just for any carport construction but specifically for free-standing timber carports in the Melbourne area. Our reputation as a reputable and well-established provider sets us apart.
Our experienced professionals specialise in crafting custom-made, free-standing carports with meticulous precision and care. We understand that every Melbourne carport needs to be unique and designed to suit your needs, which is why we offer a range of best quality designs tailored to meet the requirements of every client.
With a keen eye for detail and superior craftsmanship, our team of designers has built a reputation for delivering structures right to your door. We employ top-notch methods utilising high-quality materials such as colorbond, ensuring our carports are sturdy and durable.
We recognise that customer satisfaction means a great deal to us. Hence, our professional team is always ready whether you're considering adding a verandah or investing in a pergola at affordable prices. We handle everything from securing planning permits efficiently to ensuring solid foundations.
At All Melbourne Handyman, trust us to provide you with a reliable Melbourne carport that'll protect your vehicle from the elements and keep it safe and secure whilst being delivered right to your door, all at an affordable price point.
Your satisfaction is our guarantee. Our long list of happy customers attests to our dedication to exceeding expectations in all our services.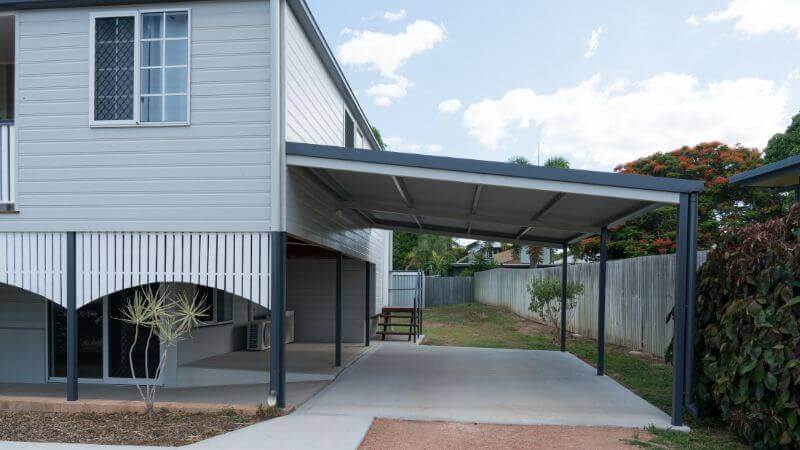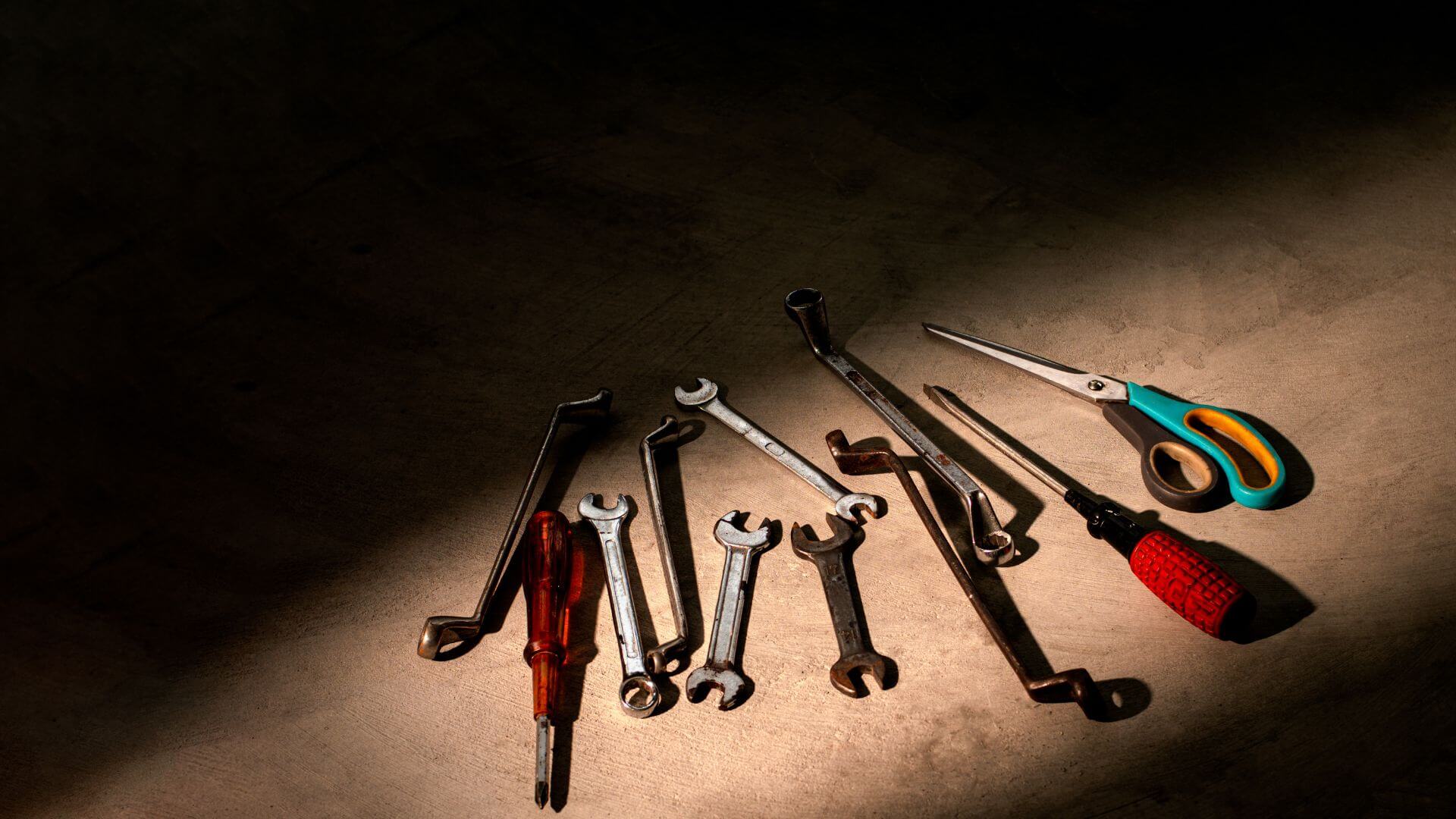 Innovative, Stylish & Custom Carport Designs In Affordable Prices
Choose from our selection of contemporary and chic carport designs that will improve the visual appeal of your grounds and provide an elegant shelter for your vehicle.
At Carports Melbourne, we take pride in offering cutting-edge carport designs that are practical and aesthetically pleasing. Whether you prefer a timber carport, a gable carport, or a metal carport, we have diverse selections to meet your requirements.
Our group of specialists will support you throughout the design process, ensuring that your carport is tailored to meet your specific needs. We utilise superior materials to ensure sturdiness and longevity.
With our cost-effective prices and masterful artistry, you can trust us to deliver a quality carport that surpasses your expectations.
All Melbourne Handyman As your Carports Expert
Professional carport Builders in Melbourne
Get Your Home Repairs Done Right With All Melbourne Handyman
Ensure that all your home repairs are handled professionally and efficiently by the skilled team at All Melbourne Handyman. We are the go-to experts, especially when it comes to carports in Melbourne.
Our team of experienced carport builders in Melbourne is dedicated to delivering the best carports for our clients. Whether you are after timber carports, metal carports, or custom-made designs, we have the proficiency to bring your ideas to reality.
We recognise the significance of adhering to local council regulations. We will ensure that your carport is constructed according to the code. With our attention to detail and use of superior materials, you can be confident that your carport will be of premium quality.
Rest assured that you are dealing with a well-established local business that takes pride in providing exceptional service. We offer a free quote for your Melbourne carports and will contact you promptly.
A carport can not only add value to your home but also provide protection for your vehicles from the elements. Suppose you want a flat roof design or consider adding pergolas to enhance the aesthetic appeal. In that case, we have a range of quality options available.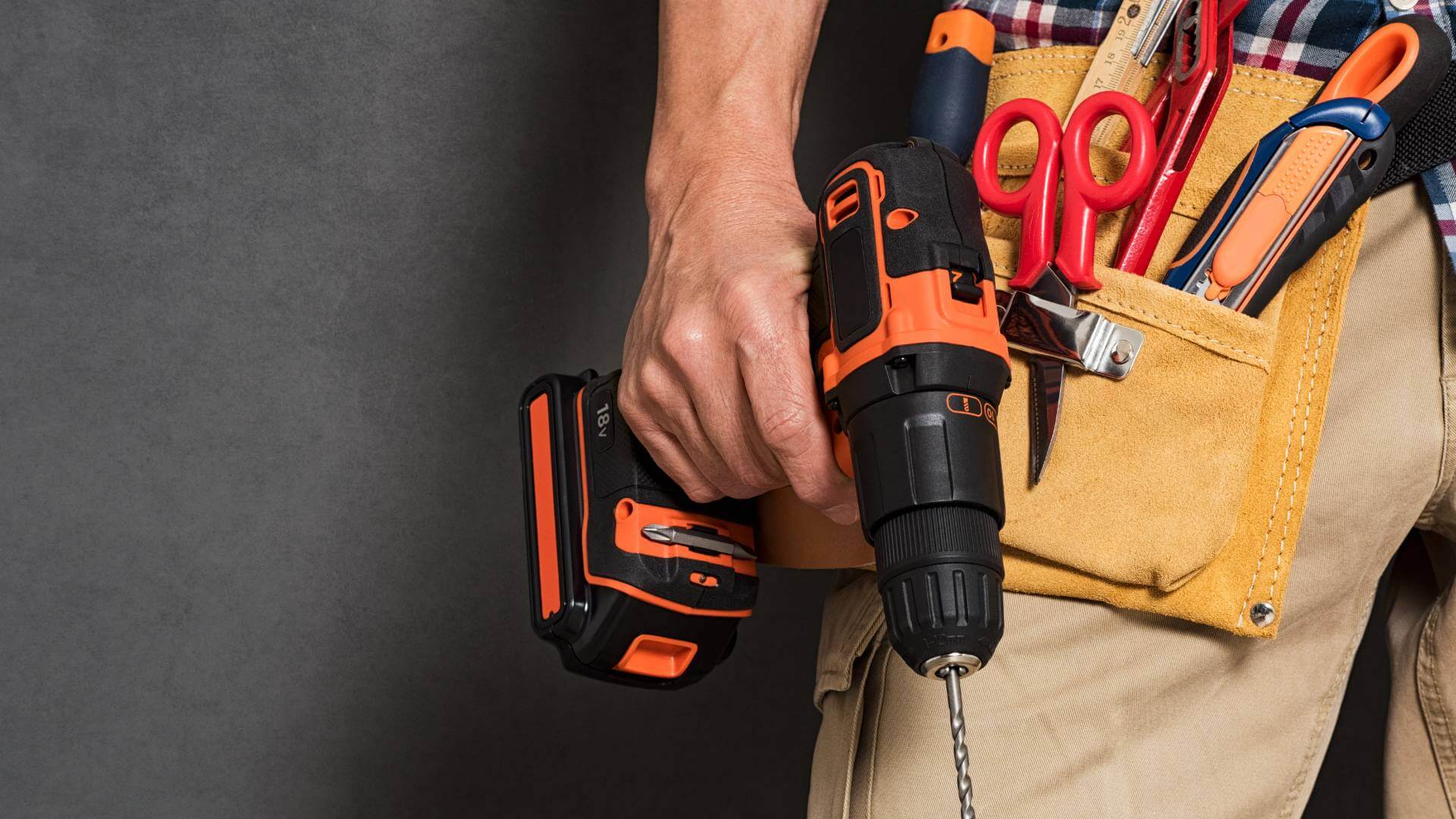 Carport installation services
Keep Your Car Safe with Our Reliable Service
We prioritize the safety and security of your vehicle, offering dependable carport installation services that are specifically designed to protect your car from the elements.
Our team of experts will collaborate with you to create a custom-designed carport that not only serves its purpose but also enhances the aesthetics of your property. Our carports are constructed using high-quality materials, ensuring durability and longevity.
We understand the value of your vehicle as an investment, which is why we provide a trustworthy service you can rely on. Our dedicated team will ensure that your carport is installed accurately and promptly, giving you peace of mind knowing that your vehicle is well taken care of.
With our unwavering commitment to quality and customer satisfaction, rest assured that you'll receive exceptional service.
Expert Carports Builders In Melbourne
When it comes to home repairs and renovations, it's important to choose a company that you can trust.
At All Melbourne Handyman, we understand the importance of finding reputable builders specialising in carport design and construction. Our team of experienced professionals is a reputable local company committed to delivering top-notch carports in Melbourne.
With our knowledge and experience, we can craft personalised carports that safeguard your vehicles and enhance your property's visual appeal. We only use the best materials, such as steel and best timber, to ensure durability and longevity.
As a reputable carport builder, we take pride in our craftsmanship and commitment to customer satisfaction. When you choose us, you can have confidence that your carport will be installed accurately and on time. Our designers and builders are dedicated to creating a custom carport for your Melbourne property that meets your needs.
Choosing us as your timber carport specialists, or steel carport specialist you can rest assured you're dealing with professionals who prioritise quality and excellence in every aspect of our work.
We use high-quality materials that ensure your carport is sturdy and durable, protecting your vehicle from harsh weather conditions for years to come.
Our team of experienced professionals can customize the design of your carport to meet your specific needs and preferences.
Excellent customer service
We pride ourselves on providing exceptional customer service.
Our Most Recent Carports Building Work At Melbourne
All Melbourne Handyman recently completed a custom carport project for a client located 7 kilometers east of South Melbourne Town Hall. The carport is made of steel and measures 10 meters by 6 meters. It has a pitched roof and a single door. The handyman team installed the carport in one day and the client was very happy with the results. They said that the carport was well-built and that it would provide them with much-needed parking space.
Here are some additional details about the project:
The carport was designed to match the style of the client's home.
The handyman team used high-quality materials to ensure that the carport would last for many years.
The carport was installed quickly and efficiently, with minimal disruption to the client's life.
The client was very happy with the finished product and would recommend All Melbourne Handyman to others.
Looking For Carports Buiders Melbourne?
Reach out to All Melbourne Handyman today and allow our talented carport constructors to craft a customised design that will protect your vehicles and add to your property's attractiveness. When it comes to carports in Melbourne, we're the leading specialists. Our team of seasoned experts is committed to providing the most outstanding carports Melbourne can offer.
Whether you require a new carport for your house or workplace, we have the competency and understanding to assist you.
Whether it's a simple carport for one car or a larger structure to accommodate multiple vehicles, we can tailor the design to meet your specific requirements and preferences.
When you employ a dependable carport assembly service, you can expect custom-built structures made from the finest timber and other superior materials for a robust and resilient carport. We aim to deliver exceptional quality right to your door.
Contact us today for a free estimate, and let us help you renovate your property with the best carport in Melbourne.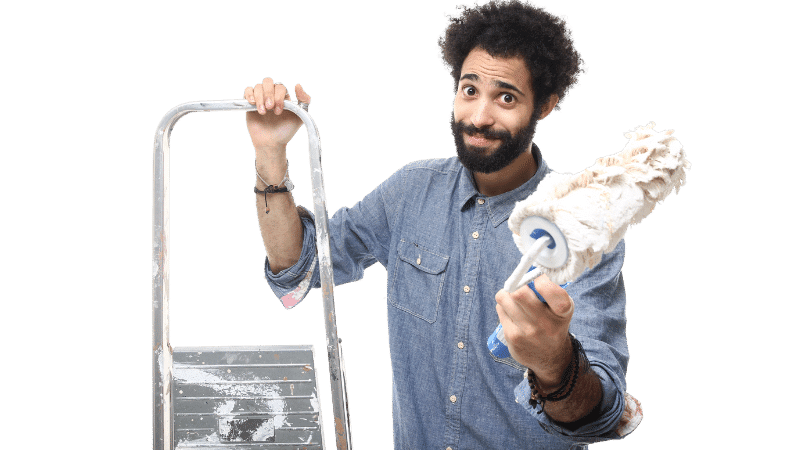 Get your Home Repair or Home Improvement done right with Professional Carports