Deck Builders In
Melbourne
Top-quality deck building services that will transform your outdoor space. Our expert team provides custom designs and reliable craftsmanship to bring your dream deck to reality.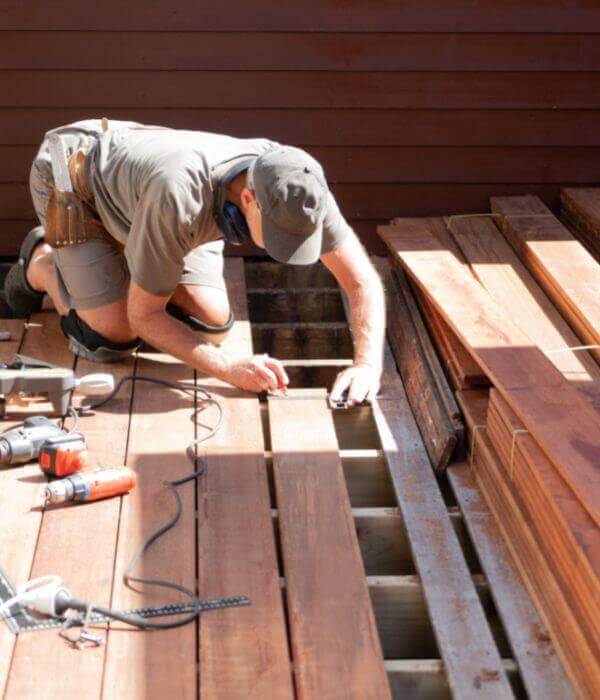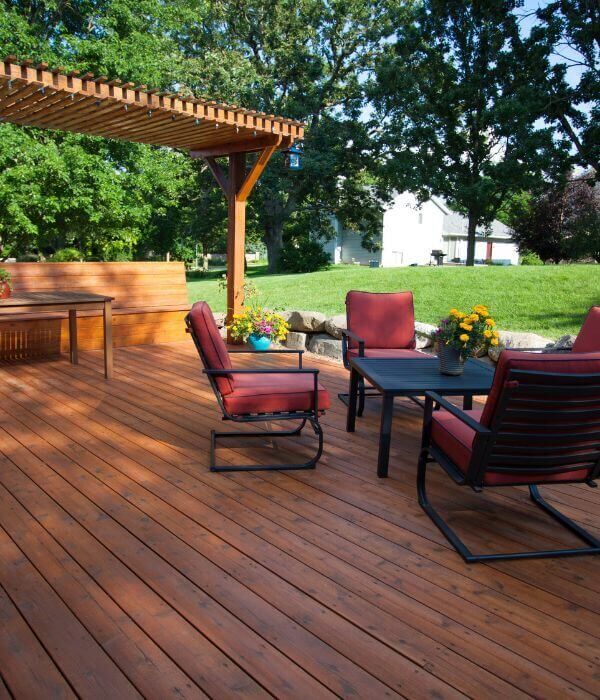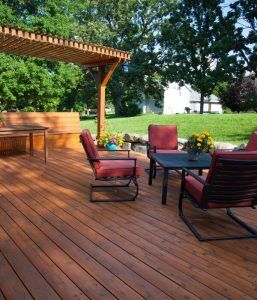 Trusted deck builders in melbourne
Premier Deck Builders in Melbourne
Enhance your outdoor living space in Melbourne with All Melbourne Handyman. As deck builders in Melbourne, we pledge exceptional deck-building services and create custom designs with dependable craftsmanship, ensuring every deck is of top quality.
We take an individualized approach to each venture, customizing the deck to your needs and style preferences. During the consultation, our expert team will converse with you about your vision, budget, and needs, culminating in a personalized design that meets your needs and stays within your budget.
We prioritize quality materials and skilled workmen, guaranteeing the deck is not only elegant but also long-lasting. During construction, we execute stringent quality control checks to ensure every detail is flawless before giving you the finished deck.
Experience the delight and joy of an outdoor living space that is an augmentation of your home. Reach out to All Melbourne Handyman for all your deck-building needs such as finding a reliable deck builder in Melbourne, building a new deck with top-notch design and construction expertise, receiving the highest quality craftsmanship, or specializing in creating unique decks. Book a consultation today!
Expert Builders in Melbourne
Create Your Dream Deck with Our Expert Team
At All Melbourne Handyman, we understand that a deck is more than just an outdoor space – it's an extension of your home and a place to create memories with family and friends. That's why our expert team is dedicated to helping you bring your dream deck to life. Whether you're looking for a simple design or a complex structure, we have the skills and experience to deliver exceptional results. We use only the highest-quality materials and employ skilled craftsmen who are passionate about their work. If you're ready to create your dream deck, trust the experts at All Melbourne Handyman to make it happen.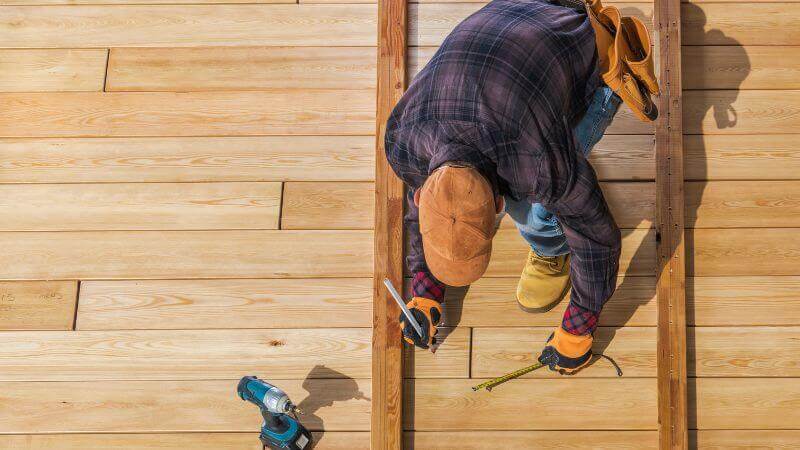 Need A Reliable Deck Building in Melbourne?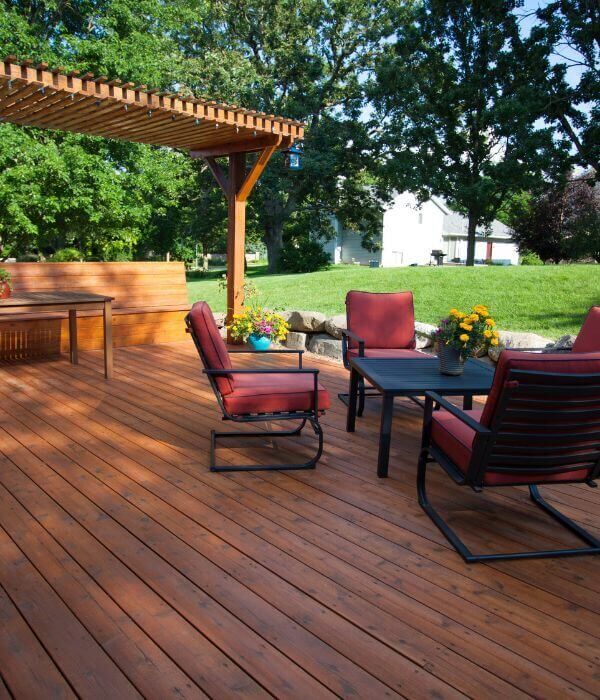 best deck builders in melbourne
Expert Deck Builders Melbourne
If you're in search of the most accomplished deck builders in Melbourne, All Melbourne Handyman is the go-to choice. Our dedicated team is ready to help you design and build an outdoor oasis that precisely meets your needs and aesthetic preferences.
Our craftsmen have many years of experience in constructing high-quality timber decks, pergolas, and composite decks. We understand that your outdoor area is an extension of your home and we are proud of providing bespoke designs that add to your comfort and pleasure.
Our artisans pay attention to every single aspect, guaranteeing uncompromising workmanship and using only the best materials.
Whether you are in the eastern suburbs or any other part of Melbourne, our deck builders will work hand in hand with you to create a one-of-a-kind layout that fits your ideas and budget. By choosing All Melbourne Handyman as your trusted deck builder in Melbourne, you can not only enhance your outdoor space but also increase the value of your property.
Don't miss out on the opportunity to build your dream deck with All Melbourne Handyman. Reach out to us now to arrange a consultation and let us make your outdoor space come alive.
Custom Designs and Craftsmanship
When you choose our expert team of creative carpenters and builders, you can expect exceptional craftsmanship and tailored designs for your ideal outdoor living space.
As leading deck builders in Melbourne, we specialize in creating custom designs that truly stand out. We take pride in our ability to provide the best quality service, offering a free quote and consultation to discuss your vision, budget, taste preferences, and requirements. Our proficient craftsmen will work closely with you to shape and construct a fresh deck that meets your special needs and reflects your unique style.
In addition to being deck builders, we also have expertise as pergola builders in Melbourne. This means we can offer additional options to enhance your outdoor living space. Whether you want a deck or a pergola, we use excellent materials and ensure reliable assembly, ensuring that your custom-built structure will provide comfort and enjoyment for many years to come.
We are well-versed in working across Melbourne and are familiar with different types of decking boards. So whether you have a specific type of decking board in mind or need guidance on choosing the most suitable one for your project, we've got you covered.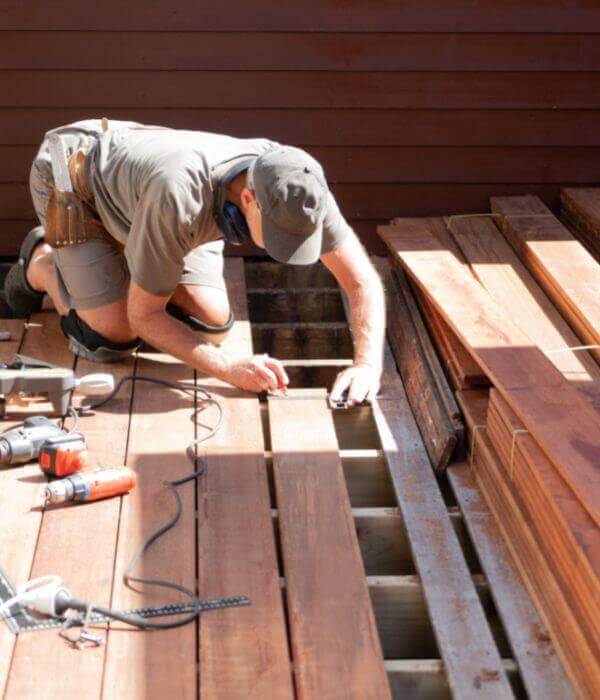 All Melbourne Handyman As your Deck Building Expert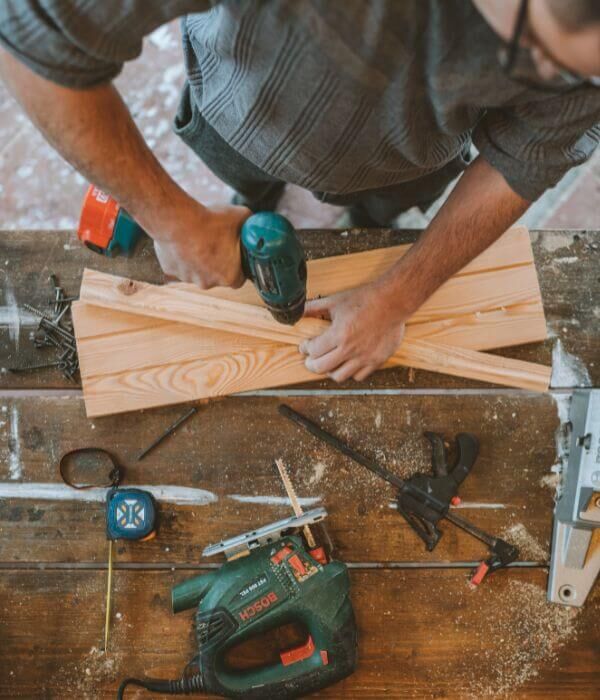 skilled deck builders in melbourne
Range of Options Available
Explore a variety of selections to craft your dream outdoor living area with the professionals at All Melbourne Handyman. As one of the premier deck builders in Melbourne, we specialize in designing and constructing beautiful decks that suit your lifestyle and preferences.
Our highly skilled deck installers can turn your vision into reality, whether you desire a simple or elaborate deck and pergola design. With our wide selection of options available, you can customize your deck to match your style and architecture. From traditional timber decks to contemporary designs, we have the know-how and expertise to create excellent results.
We understand the importance of using superior materials and ensuring reliable craftsmanship in our work. At All Melbourne Handyman, we prioritize customer satisfaction by offering personalized solutions that fit both your budget and lifestyle.
Whether you're looking to build a deck for entertaining friends and family or creating a tranquil space for relaxation, we are here to help. Request a free quote today to get started on transforming your outdoor area into a beautiful and functional space.
Consultation for Vision and Budget
During a consultation with our masterful Melbourne deck builders, our team will talk about your vision, expense, style choices, and requirements to build a tailored design that suits your needs and transforms your outdoor space into an eye-catching and practical area for entertainment and joy.
We recognize that your outdoor area is an extension of your home, and we aspire to craft and construct a deck that illustrates your exclusive style and upgrades your living area. Our skilful artisans will work closely with you to assure that every detail, from timber decking to pergola designs, including Merbau options, is immaculate.
We will also take into account the robustness, upkeep requirements, and aesthetics of the materials employed. Be confident that our affordable pricing will not sacrifice the excellence or service you obtain. With our builders in Melbourne, we are experienced in working with all types of decks and can help you create a style that friends and family will admire.
If you're interested in decking design or want to explore pergolas in Melbourne for your existing home, get a free consultation today. Let us bring your vision to life by transforming your outdoor space into something truly remarkable.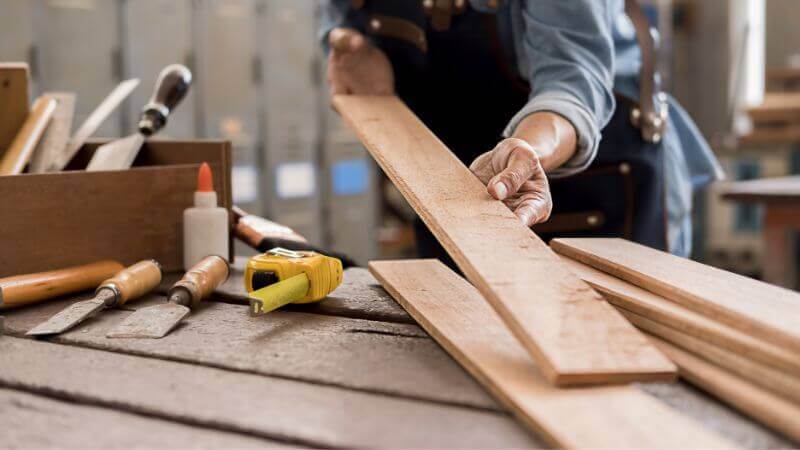 100% WORKMANSHIP QUARANTEED
When it comes to decking, our team of experienced deck builders in Melbourne is devoted to finding the most suitable materials for your project. We take pride in sourcing only top-quality materials that meet the standards set by the Building Commission of Victoria, ensuring not only beauty but also durability and low maintenance.
Our skilled craftsmen specialize in designing and installing customised decks that are tailored to your preferences and budget. From pergolas to timber decks, we have you covered when it comes to creating the space of your dreams. Our team takes the utmost care in every detail, ensuring that each aspect of your Melbourne deck is perfect.
We don't settle for second best when it comes to quality materials. Our dedicated deck builders are experienced in working with the best available materials, guaranteeing that your outdoor space will be a haven for leisure and enjoyment.
If you're looking for pergola builders or deck builders in Melbourne, look no further! Contact us now to arrange a meeting and let us turn your vision into reality using the finest materials available. We specialize in the design and construction of decks that surpass expectations, creating the best deck for you.
Best deck designer in melbourne
At All Melbourne Handyman, our skilled craftsmen are dedicated to providing top-notch deck-building services in Melbourne. As experienced builders in Melbourne, they take pride in their work and pay attention to every detail.
From selecting high-quality timber to constructing the deck with precision, our craftsmen ensure that every aspect of your deck is of the highest calibre.
Our team has extensive experience in creating beautiful outdoor living spaces, including decks and pergolas. They collaborate closely with our clients to bring their vision to life, leveraging their expertise to design and build a deck that perfectly suits your needs and style preferences.
Throughout the entire process, from initial exploration to final quality control assessment, our experienced craftsmen strive for perfection.
We only use first-rate materials in our projects, ensuring that your deck is not only visually stunning but also durable and long-lasting. Our decking specialists are friendly and professional, understanding the value of your home and working diligently to enhance its appeal.
With our team of experts, including skilled builders in Melbourne and pergola builders in Melbourne, you can trust that your outdoor area will be transformed into an exquisite space. Whether you're looking for timber deck builders or simply seeking quality timber decking services, we have you covered.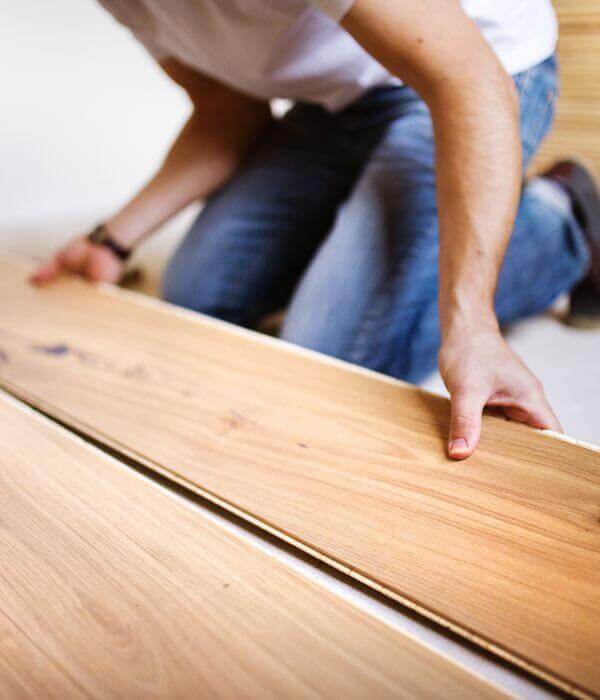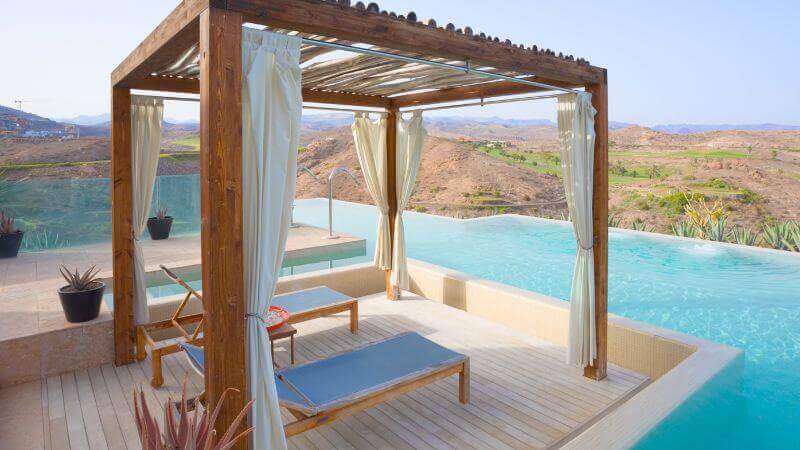 At All Melbourne Handyman, we take pride in being expert deck builders in Melbourne. Our team of skilled artisans specializes in crafting outdoor areas that enhance your residence and provide years of enjoyment. With our superior materials and knowledgeable techniques, we ensure that your deck and pergola will stand the test of time.
As experienced professionals in constructing decks, alfresco areas, and verandahs, we understand the importance of creating a space that not only adds value to your property but also elevates your outdoor lifestyle. When you choose us for your decking project, you can rest assured that we will custom-make the design to suit your style preferences and budget.
Melbourne residents can rely on our expertise in decking to transform their outdoor spaces into beautiful and enduring areas for relaxation and entertainment. We serve the Melbourne area with a commitment to delivering exceptional craftsmanship.
Let All Melbourne Handyman be your trusted deck builder in Melbourne. Contact us today to discuss how we can bring your vision to life."
Enjoy Outdoor Living with All Melbourne Handyman's Decks
Why Choose Us as Your Deck Builders in Melbourne
At All Melbourne Handyman, we believe that your outdoor living space should be just as comfortable and inviting as your indoor space. Our custom-built decks are designed to help you make the most of your backyard, providing a beautiful and functional space for entertaining, relaxing, or simply enjoying the great outdoors. We specialize in deck building!
Customized designs tailored to your preferences.
High-quality materials for a long-lasting outdoor space.
Competitive pricing without sacrificing quality or service.
We'd love to hear from you! Contact us today to learn more about our services and how we can help you. Our team is dedicated to providing exceptional customer service and personalized solutions for your needs.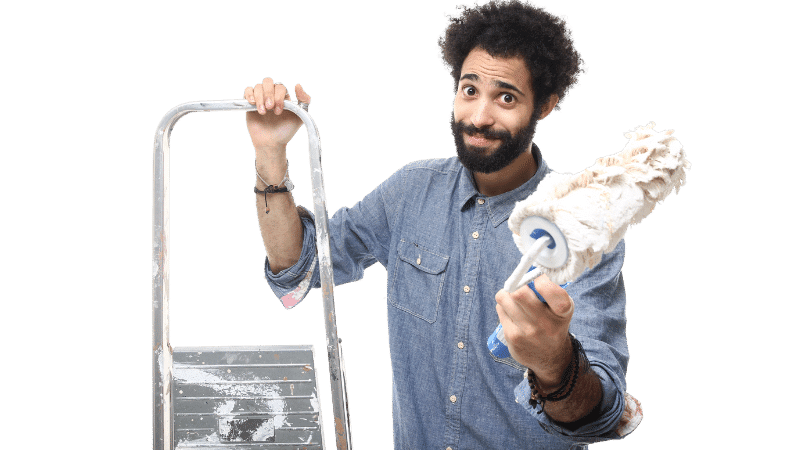 Get your Home Repair or Home Improvement done right with Professional Deck Building